To submit an ACF Chapter listing, you will need to register for an account first or login.
Can't find a local chapter? Would you like to start one? Contact us and someone from the ACF leadership team will be in touch with you soon. You don't have to do it alone!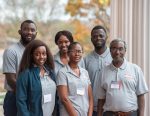 Chapter Description
The purpose of this chapter is to assist students at East Tennessee State University (now referred to as ETSU) in adjusting to school life on the campus and to involve them in the life of the Seventh-day Adventist community. ETSU ACF desires to encourage students to mature in their faith, minister to the needs of others, and be involved in mission. The organization will also provide activities of interest to the ETSU community.
Send Message to listing owner